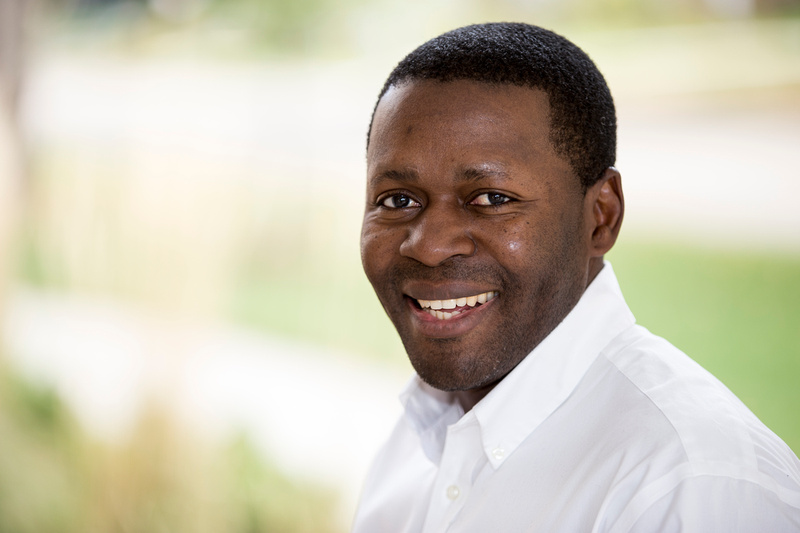 Hassan is a Ugandan immigrant. Born in Kampala, Hassan was raised in what he describes as a tough part of the city. Life was not easy growing up and violence on the streets was a common scene. Today Hassan says approximately 80% of the kids he grew up with are now dead as a direct result of violence, drugs and the AIDS pandemic.
Hassan cites boxing as the key element in his life that allowed him to escape the dangers of the city. In order to be viewed as "someone" in the neighborhood, you either joined the army or became a boxer. When reflecting on the dangers of the city, he explained that youth need "boxing not church in tough neighborhoods." The church was viewed as unable to connect adequately with people, while the boxing club always felt like a safe haven from the streets.
Hassan, small in stature but big in heart, boxed in the featherweight division and would go on to train with the Ugandan national squad. In 1998, Hassan arrived in the United States to debut as a professional boxer. The fight would go the distance with the judges awarding Hassan a unanimous victory.
A couple of years later Hassan was sponsored by a New York boxing club to come, live and work in the U.S.A.. After becoming a permanent resident, Hassan moved to Minnesota. Working a factory job, he continued to train as a boxer. The schedule he was keeping prohibited him from attending school so a friend suggested he make a career change. He qualified as a Certified Nursing Assistant and then as a Trained Medical Assistant.
Ten years ago, Hassan started working at a senior care facility and has found his life's calling. Talking of his time in the factory he says, "a machine doesn't talk to you, or care how you treat it" but now he says, "I don't feel like I'm working, you just help people out."
As Hassan shares about his work with seniors he does so with great gentleness, humility and joy. "This is what life is all about." He adds, "When on the street you take life for granted." Which is so different from the relationships Hassan has developed with the folks who live at the senior care center where, "they trust you, you can't just get that anywhere."
As Hassan shared stories of the people he has known over the last ten years it is clear that he is a man who puts people first. His calling is larger than just being part of the medical team, his calling serves as an extension of the family where he can befriend and spend time with residents when family is out of town or unable to make regular visits. Perhaps the most apt way to describe Hassan is as a man who takes the word, "Love you neighbor as yourself," to heart.