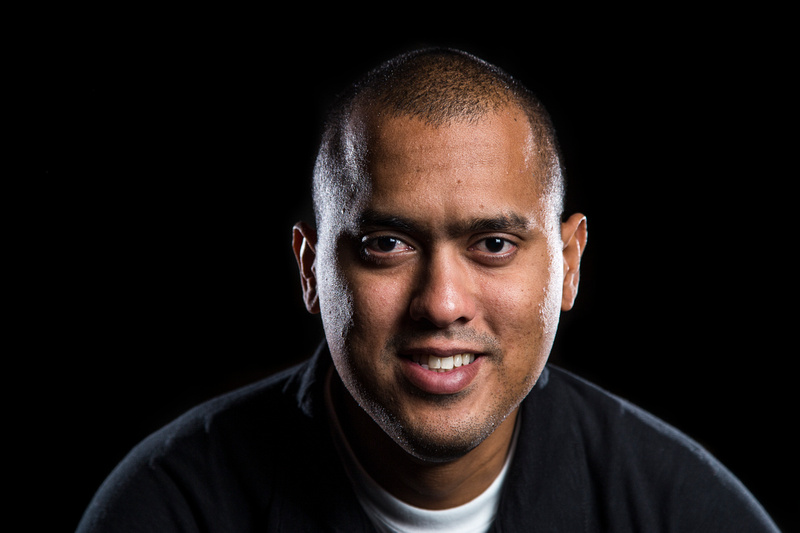 Octavio is a Panamanian immigrant. The third of four children Octavio was raised Rio Piedras just outside the city of Colon. He describes his upbringing as "comfortable," there was nothing he lacked and his family was very close.
To provide for the family his mother worked as a school principal and his father as a bus driver. Following high school, Octavio went to work for his father, helping collect fares and providing security on the bus. At his time his father rented the bus he drove. Eventually Octavio and his wife would help his father purchase the bus he now drives.
One afternoon after he left work he was walking by a neighbor's house when he saw an American girl sitting reading a book. Not being the shy type he walked over to speak to her and invited her on a date to the ocean. Mary, who was serving with the Peace Corps, accepted the invitation and the two started dating. After two years of dating, Mary's time with the Peace Corps ended. Before returning to the United States Octavio and Mary decided that they wanted to spend the rest of their lives together. In speaking of his love for Mary he is quick to say, "She makes me stronger." The gift of a committed relationship.
In December of 2005, Octavio arrived in Minnesota on a fiancé visa with $60 in his pocket, no winter jacket, no driver's license and his grasp of English was almost non-existent. The things we will do for love!
Not speaking English Octavio explained how it was "really, really hard, people talking and you can't understand." When he went out he found it frustrating that that people would not look at him, "there was no eye contact," only acknowledging the people around him. When asked how he overcame this, he explained, "You need to be tough." You need to be courageous and committed as well.
Octavio went to work in the Quick Lane of Tousley Ford helping perform routine services on cars. He eventually left Tousley to work in the construction industry. Committed to working hard and seeing people treated fairly Octavio became active in his union, LiUNA, where he serves on the board of Local Union 563.
Octavio and Mary have now two children. They are the center of his life with his greatest passion being, "raising my kids well."
People come first for Octavio as he explained, "You must include other people, the world is big for me."